Kia Brake Service near Newport, AR
Kia Brake Service near Newport, AR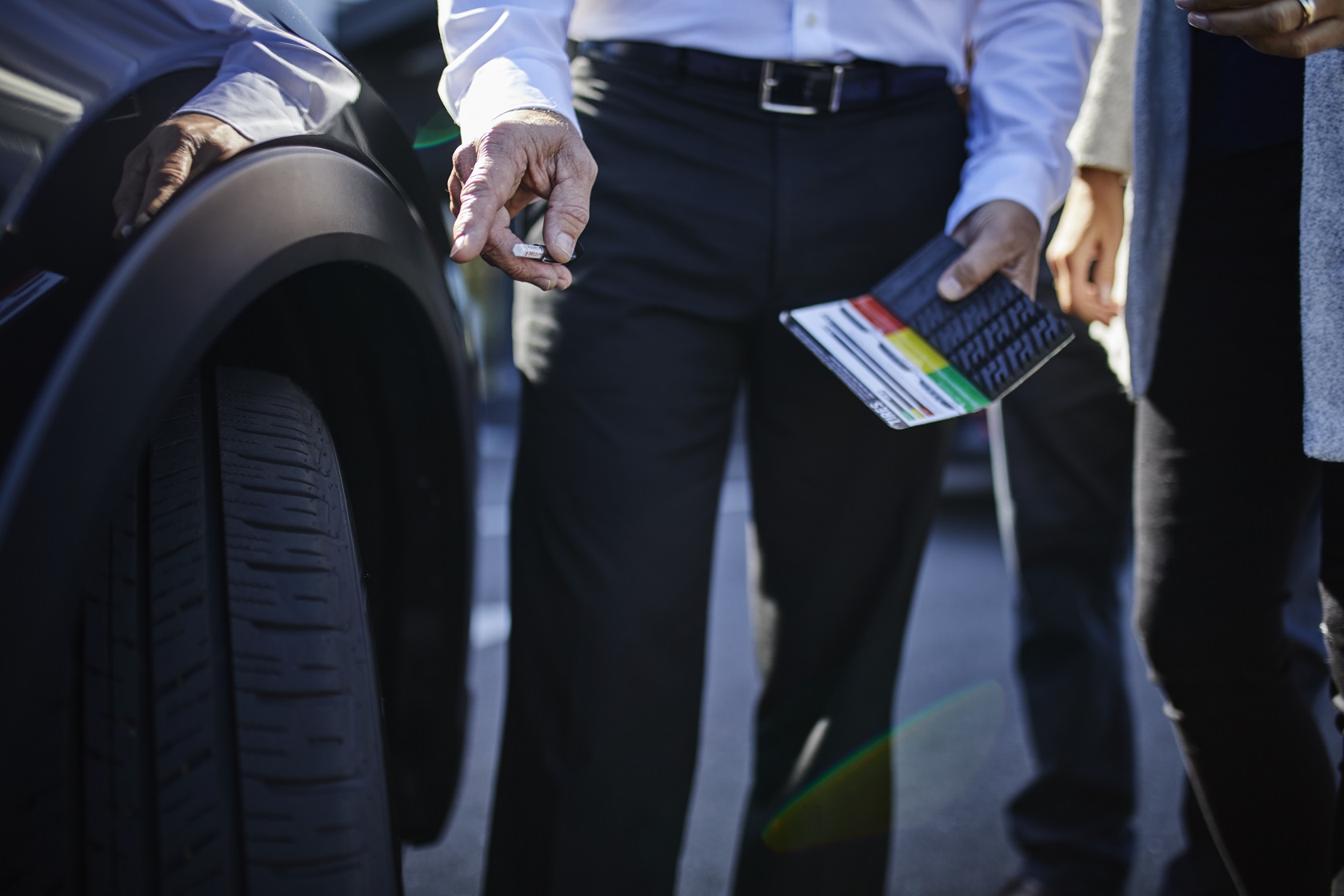 Why Service Your Kia Vehicle's Brakes at Our Dealership?
When it comes to safety, your brakes are undeniably one of the most important components in your vehicle. At Mark Martin Kia, a full-service Kia-certified dealership near Newport, Arkansas, we offer lightning-fast Kia brake services. Our team of factory-trained technicians knows your Kia vehicle inside and out, knowing exactly what your model needs to succeed. In an age of ever-increasing technological complexity, trusting a run-of-the-mill mechanic to service your vehicle can be a gamble. Auto service should provide peace of mind that your vehicle is functioning optimally, and the Kia-certified mechanics at Mark Martin Kia will provide you with exactly that. Consistently replacing your brake pads not only ensures optimal braking ability but also protects your brake rotors and calipers from premature wear-and-tear damage. The lifespan of your brake pads can vary greatly based on driving habits and can require replacement as frequently as every 25,000 miles, or when your pad thickness drops below ¼ inch. With routine brake inspections, our expert Kia mechanics will help you determine the appropriate time to replace your brake pads. With every part replacement you receive at Mark Martin Kia, whether it's a brake pad, brake shoes, or brake drums, you can rest assured that you're getting only the finest genuine brake parts. If you're ready to schedule your next Kia brake service appointment, fill out our service request form or give our auto service team a call.
Our Newport, AR, area Kia Brake Service & Repair
Since 2010, Mark Martin Kia has proudly served as Newport, AR, area drivers' trusted resource for top-quality Kia-certified service. As a Kia-certified dealer, we consistently strive for a higher level of quality – the level of quality that we believe you deserve. Every time you come to Mark Martin Kia, you can have confidence that your vehicle is in the care of an expert who will service your vehicle with the utmost precision and timeliness. We have served countless drivers near Newport, AR, and its surrounding communities, and we look forward to adding you to our family of valued customers. If you have any questions about our Kia brake service or are ready to get your appointment scheduled, give us a call or visit our Kia dealership in person!
Call now!
Service:

(866) 937-0695
How to Schedule Your Kia Brake Service with Mark Martin Kia
Whether you're in need of our Kia-certified brake service or something else, you'll find everything you need at Mark Martin Kia. Our Kia service catalog includes oil changes, tire rotations, transmission repairs, Kia car battery replacement, and much more. From our factory-trained mechanics to our wide selection of genuine OEM Kia parts, we are dedicated to excellence in every way. Contact the Mark Martin Kia service department today: simply give us a call or swing by in person at our Kia service center near Newport, AR, to learn more. Already overdue on service for your Kia vehicle? Book an auto service appointment right away by calling our service line or using our online scheduling tool. We look forward to working with you!